Using QR Codes on Promotional Items  By Jill Manty 
How do QR Codes work?
When someone scans a QR code with their smartphone (or any scanning device), they can instantly access information as dynamic as contact information, websites, and even videos. The arrival of this kind of technology is really one of those situations that demands that old standby "Imagine the possibilities"… especially when it comes to promotional products.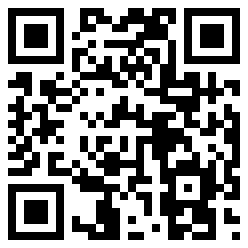 QR Code To Bizarre Promotions Website
Here's the scenario- you send out a promotional item (a mug, let's say) on which you've included one of these codes. The recipient of the item scans the code with their blackberry and is instantly directed to your company's website via their device. Or how about to a video, even, introducing your newest product? More and more customers are looking for this kind of integrated experience; QR codes are an excellent way to engage your prospects in a compelling and effective way.
What's even more exciting is that the information is truly dynamic. You can change the information that the QR code accesses whenever you like. Offering a new promotional discount to customers? It's easy as pie to adjust the content and drive your customers to the new promotion.
The advantages of QR Codes
The key marketing advantage of using Quick Response codes on promotional products is that it positions your company as an innovator. This technology is still new – using it shows that your company is forward thinking and innovative. Nothing is more likely to turn off prospects these days than looking out-of-date and behind the curve. A promotional item with a QR code tells your customers that you know how to keep up with rapidly changing times.
QR codes are also a great way to cut down on your company's paper trail and demonstrate your company's commitment to going 'green'. Virtual information goes a long way toward creating an environmentally friendly business model that appeals to a lot of consumers.
Putting Quick Response codes on promotional merchandise is a win-win marketing choice for companies today. Incorporate Quick Response codes into your marketing campaign and get all the advantages of this exciting technology.
Written for the owner of http://www.prolinesupplyco.com
Article Source: http://EzineArticles.com/?expert=Jill_Manty
Create Your Own QR Code Here for FREE
Tim Somers
Bizarre Promotions, Inc.
Advertising and Marketing Solutions To Help Your Business Grow